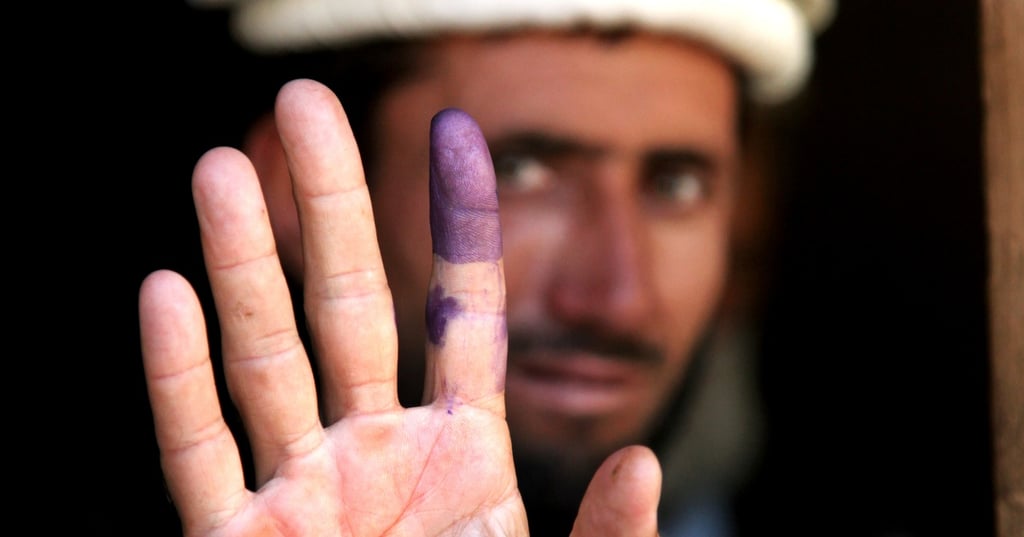 Afghans are set to head to the polls next year to elect a new parliament more than three years after the legislative body's most recent term expired in 2015. The vote, scheduled for 7 July 2018, was reportedly delayed due to concerns over voter registration and security. However, more time has not increased the likelihood of free and secure elections. In fact, the elections are set to be held as the Taliban continues to seize greater control of the country, and continued election delays are only aiding the group's cause.
Over the last year, the Taliban has nearly doubled the number of districts under its control. According to a recent report by the Special Inspector General for Afghanistan Reconstruction (SIGAR), an independent US government organization tasked with evaluating reconstruction efforts in Afghanistan, the Taliban controlled or influenced 54 of Afghanistan's 407 district centers as of August 2017. The report categorized an additional 122 district centers as contested.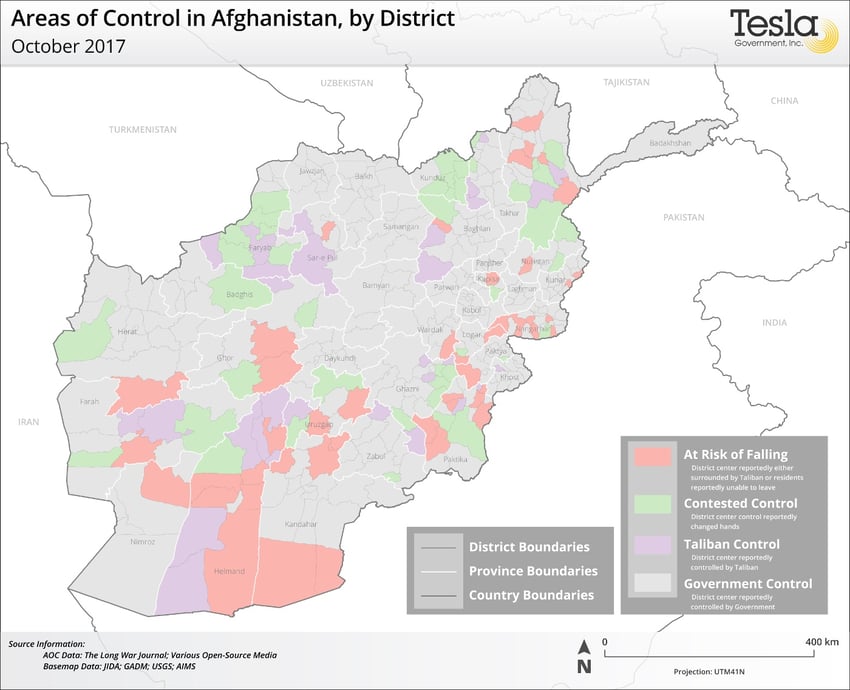 United States Forces-Afghanistan estimates that 3.7 million Afghans reside in areas under Taliban control or influence, while 8.1 million live in contested areas. In short, nearly a quarter of the country's population is at risk of being under Taliban influence or control on election day.
Since the August 2017 report, the Taliban has captured district centers in Farah and Kandahar, according to the Long War Journal. In Farah, a province in western Afghanistan along the border with Iran, the Taliban now controls or contests 8 of 11 districts. In Kandahar, the group controls or contests 9 of the province's 18 districts.
There remains a question whether the Trump administration's new Afghan war strategy will effect change before the election. The strategy calls for the deployment of an additional 3,000 troops, bringing the total number of U.S. and coalition forces to approximately 15,000. What the administration hopes to accomplish with a few thousand extra troops over less than a year could not be done with 100,000 troops during the peak of U.S. involvement in the now 16-year war. The numbers speak against it, but some argue that the strategy might actually succeed.
To further complicate matters, President Ghani recently fired Najibullah Ahmadzai, the chairman of Afghanistan's Independent Election Commission (IEC). Citing complaints from five of the IEC's seven commissioners, Ghani's office criticized the inefficiencies of the IEC under Ahmadzai.
These statistics paint a grim picture for a government and international community bent on holding free, fair, and more importantly, secure elections. Another delay will cause many Afghans to further question the legitimacy of the government in Kabul and its ability govern effectively, affording the Taliban another opportunity to fill the governance and security void.
The Taliban's resurgence, coupled with ongoing political turmoil in Kabul, will likely further delay or outright cancel the elections. Should the parliamentary elections experience another setback, the viability of the much anticipated 2019 presidential elections will surely be called into question.